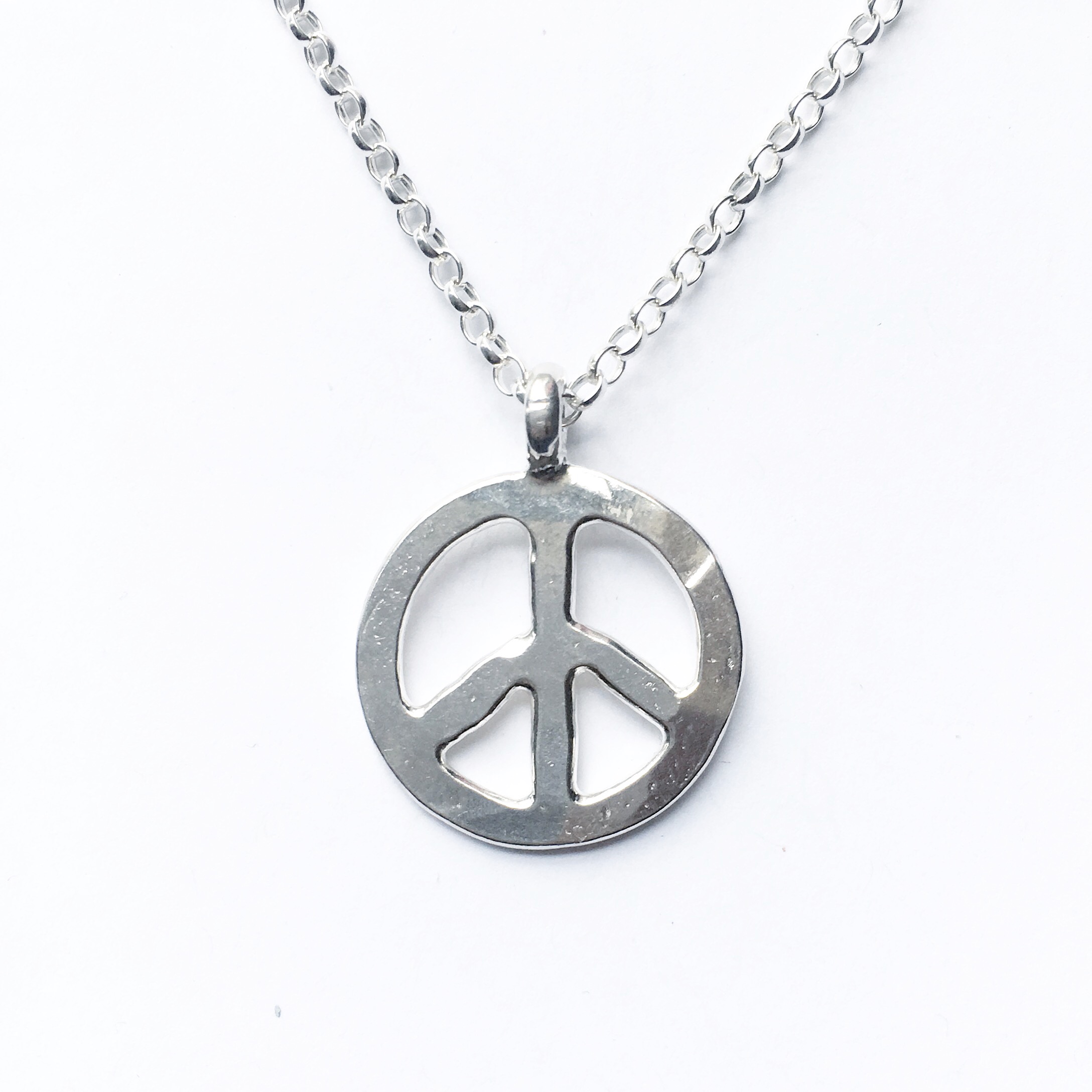 Big Peace Necklace
£86.96 GBP (approx.)
The Peace Necklace is rustic and chunky, designed to inspire peace and love wherever you go. Looks great layered with other necklaces in the DAISYV collection.
Pendant measures approx. 25mm across on a chain that can be set to 18 and 20 inches.
For every product that is sold, 10 trees are planted to aid permanent reforestation projects across the World.
sold out