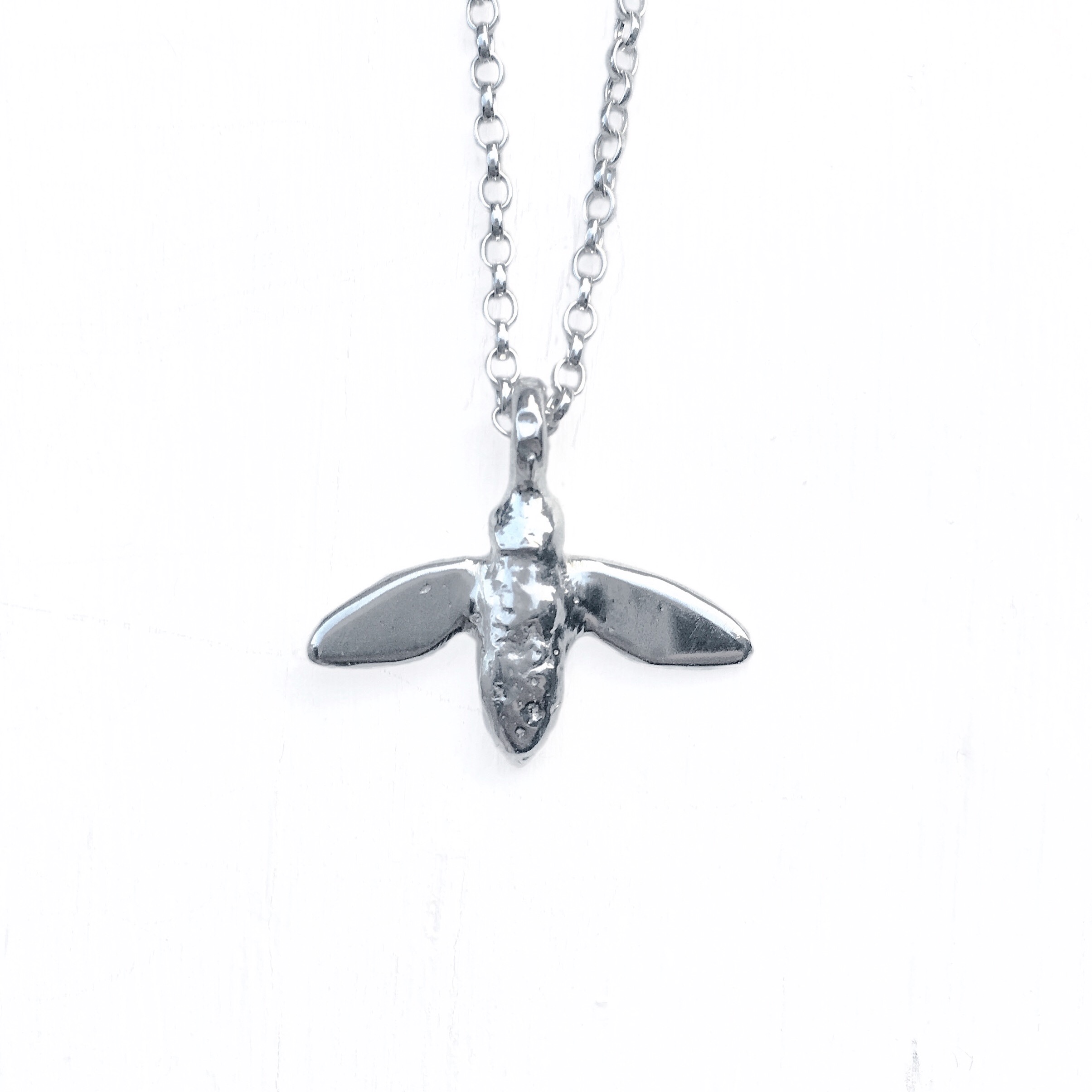 Queen Honey Bee Necklace
£65 GBP (approx.)
Hand crafted from recycled sterling silver, this little honey bee is a one-of-a-kind piece. There is only ever one queen bee at a time in a hive, so I've only made one! Bee's symbolise brightness and are wonderful little creatures, being the planet's most important pollinators.
The bee pictured is the one you will receive. Chain length 17", however I can put onto a 20", slightly thicker chain to better fit a guy.
For every product that is sold, 10 trees are planted to aid permanent reforestation projects across the World.
sold out